DL3TU - portable
---
Corsica Island - EU-014

Vacation in August 2015 with the family.
The Log has been uploaded to Club Log and LoTW, paper QSLs will be sent via the bureau.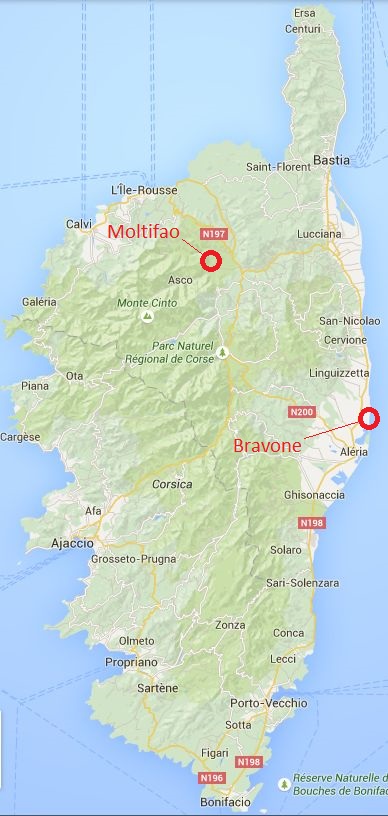 We stayed on a camp site near Moltifao, JN42NL, for about a week. There was no operation planned for this location since it is in the middle of mountains on dry and rocky ground. However, vegetation supported the setup of a stealth wire antenna. So I set up an inverted Vee and left it there for the whole week. When the kids were asleep I operated on 30 metres CW with 5 or 10 Watts output power. Propagation to EU was not too bad and even some stations from JA went into the log.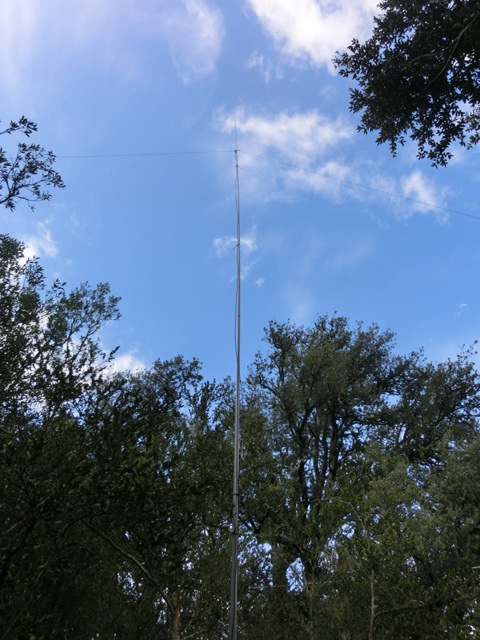 Inverted V for 10 MHz at 8 metres height.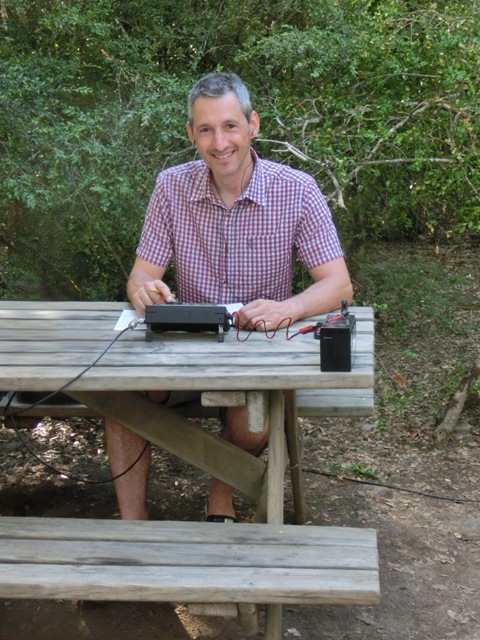 ... almost armchair DXpeditioning ;-)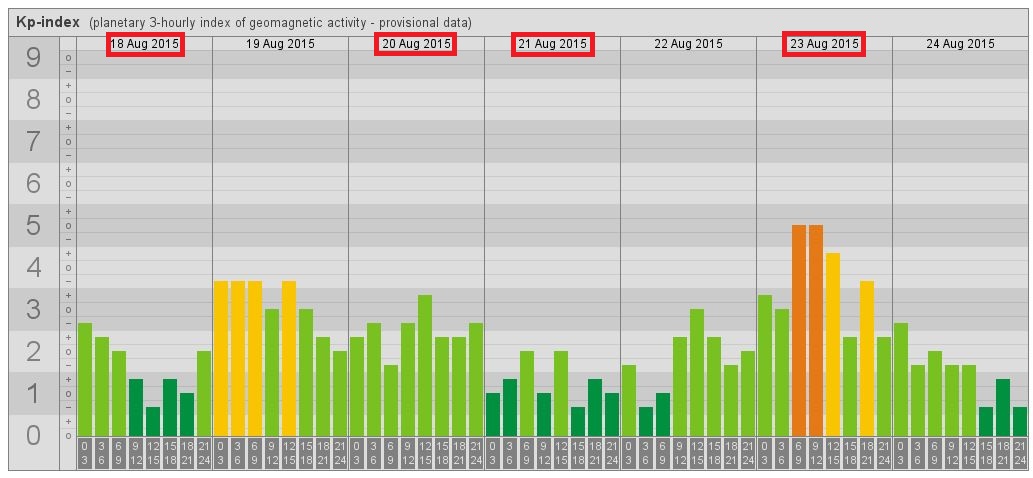 The active days are marked red; k- values were moderate, sometimes low.
In the second week we moved to Bravone where I operated from the beach with a VDA for 15m. The setup was very smooth and the antenna performed well. A couple of tourists came looking from time to time and we had some nice conversation about amateur radio.
Conditions were weird. Lots of short skip contacts with very strong signals from central and eastern EU and in the afternoon a short opening to JA with good signals. In total about 200 Q's were made from the beach.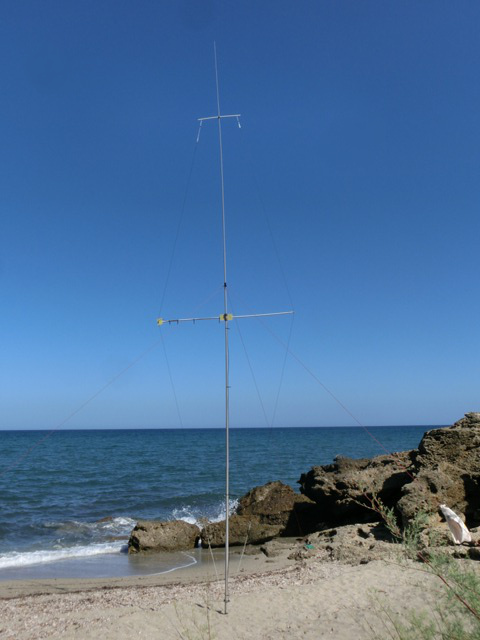 The VDA is supposed to have a very low take of angle if placed at the beach. Unfortunately the k- index was high on that day and only few DX stations could be worked.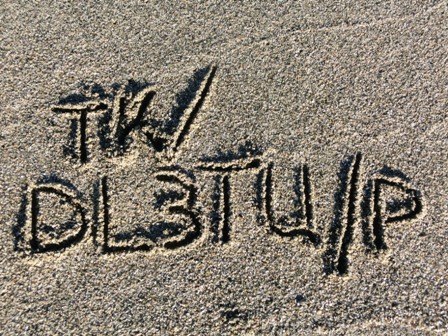 It was lots of fun. Thanks for the QSOs!
back