Home
Biography
Station
Morse keys
Awards
Portable
Contact
last modified: 28.06.2016
DL3TU - awards
---
DXCC entities worked since October 2011 with max. 100 Watts output power into a vertical/ dipole.
WAE CW Class I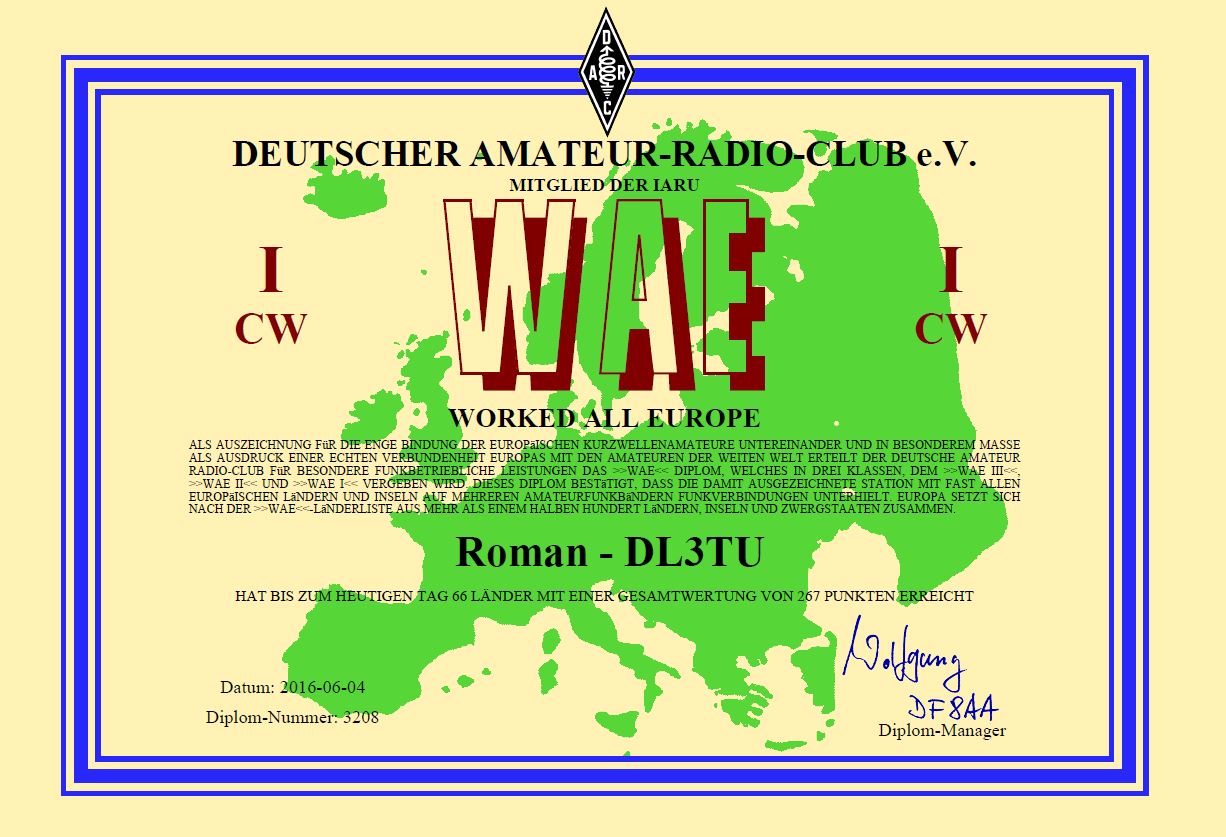 5 Band WAC CW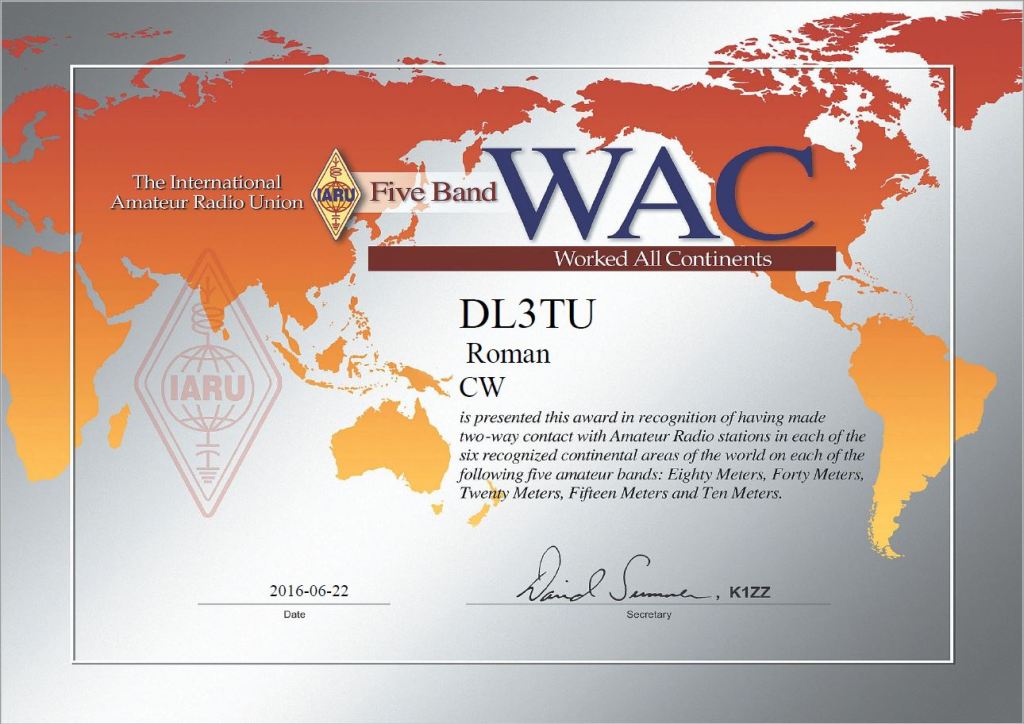 On May 24th, 2013 SV2ASP/A on Mt. Athos was QRV on 18 MHz. Here is a record of three QSOs:
I had the pleasure to work SV2ASP/A on that day for an All Time New One. His QSL arrived about a monk later.