DL3TU - awards
---
DXCC:

Entities worked since October 2011 with an output power of 100 Watts or less into simple wire antennas.
WAE CW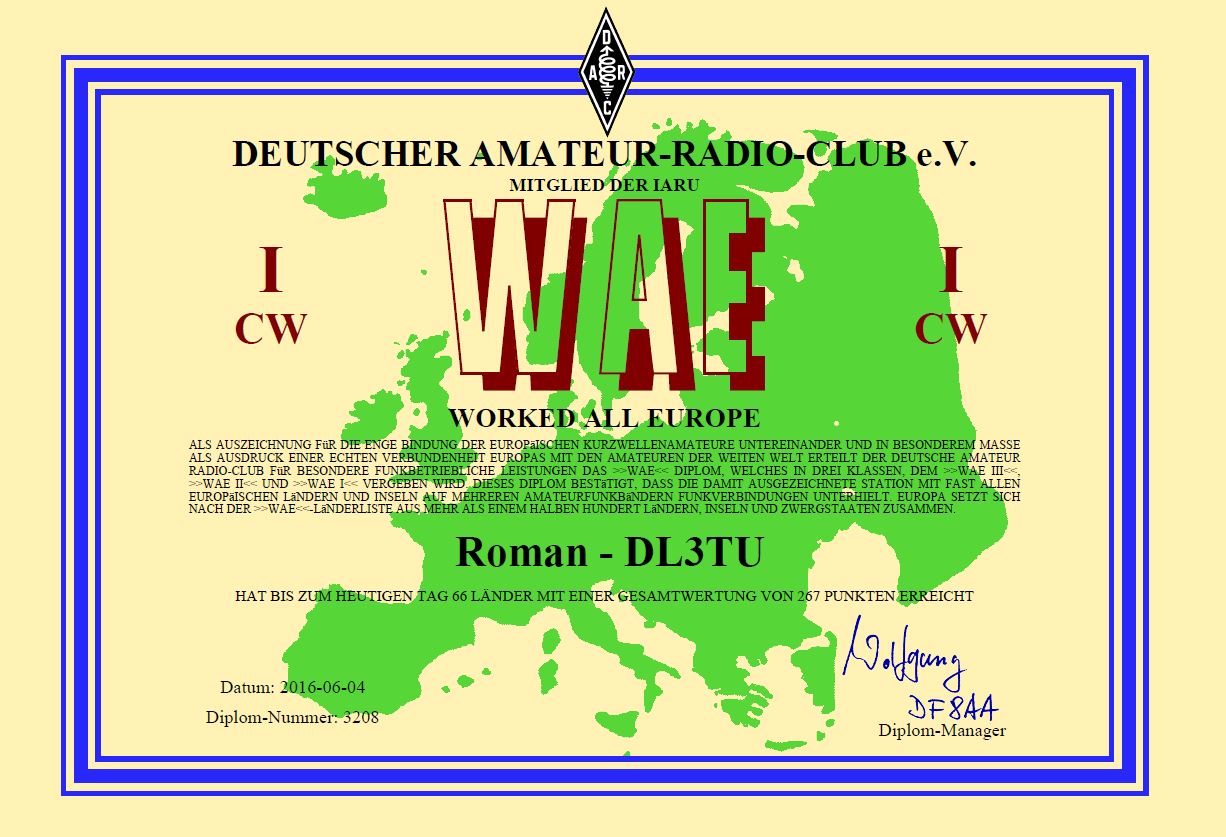 5 Band WAC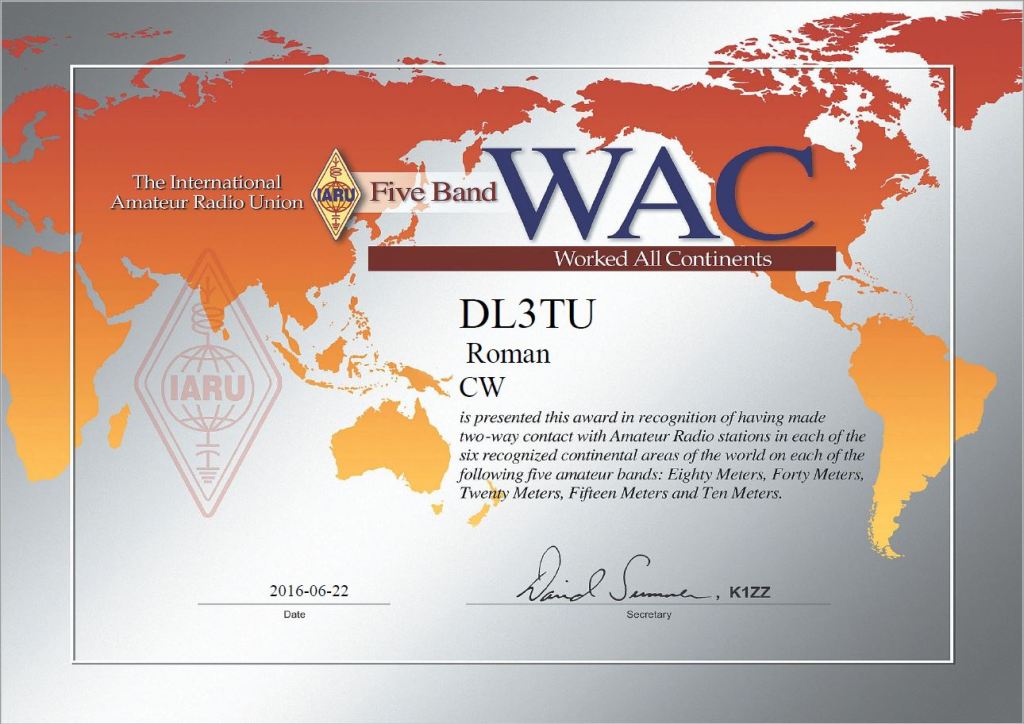 WAS
WAS CW has been achieved. The breakdown per Band needs to be updated here.
On May 24th, 2013 SV2ASP/A on Mt. Athos was QRV on 18 MHz. Here is a record of three QSOs:
I had the pleasure to work SV2ASP/A on that day for an All Time New One. His QSL arrived about a month later.