DL3TU - awards
---
DXCC:

Entities worked since October 2011 with an output power of 100 Watts or less into a vertical or dipole.
WAE CW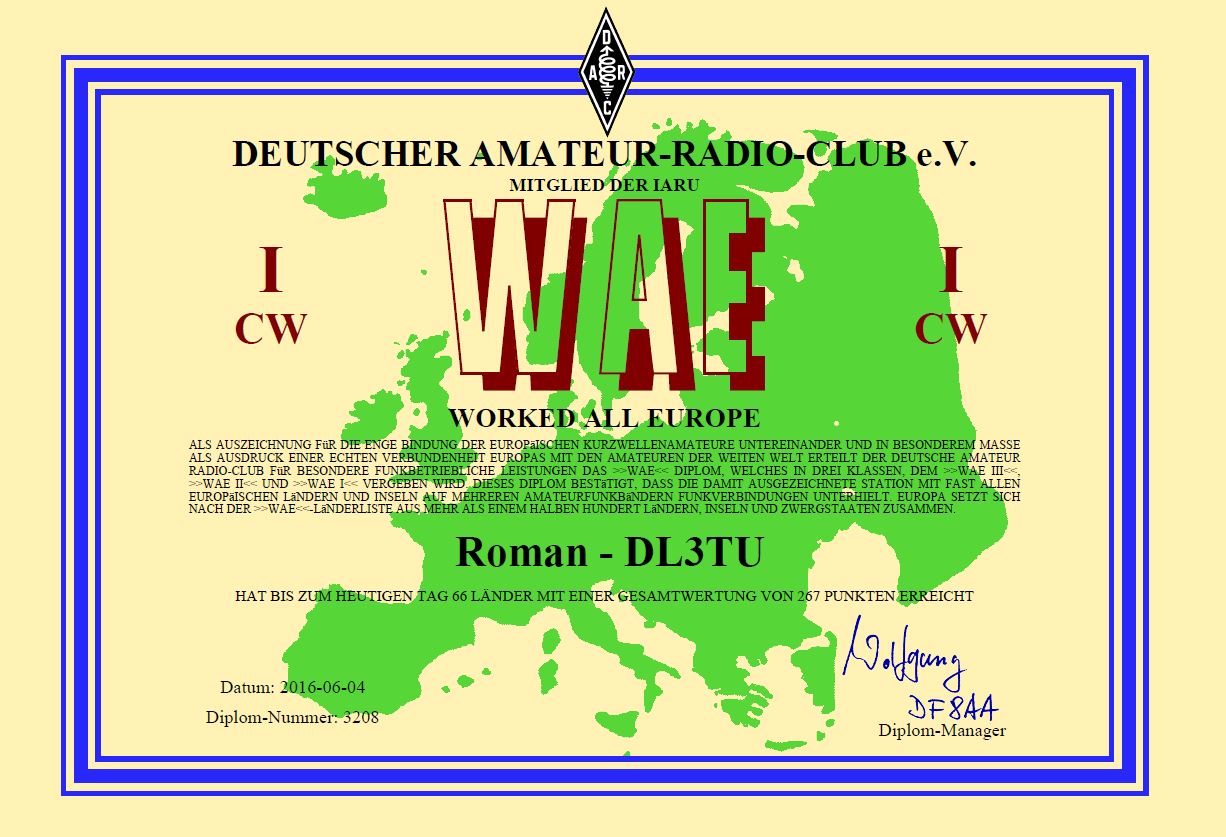 5 Band WAC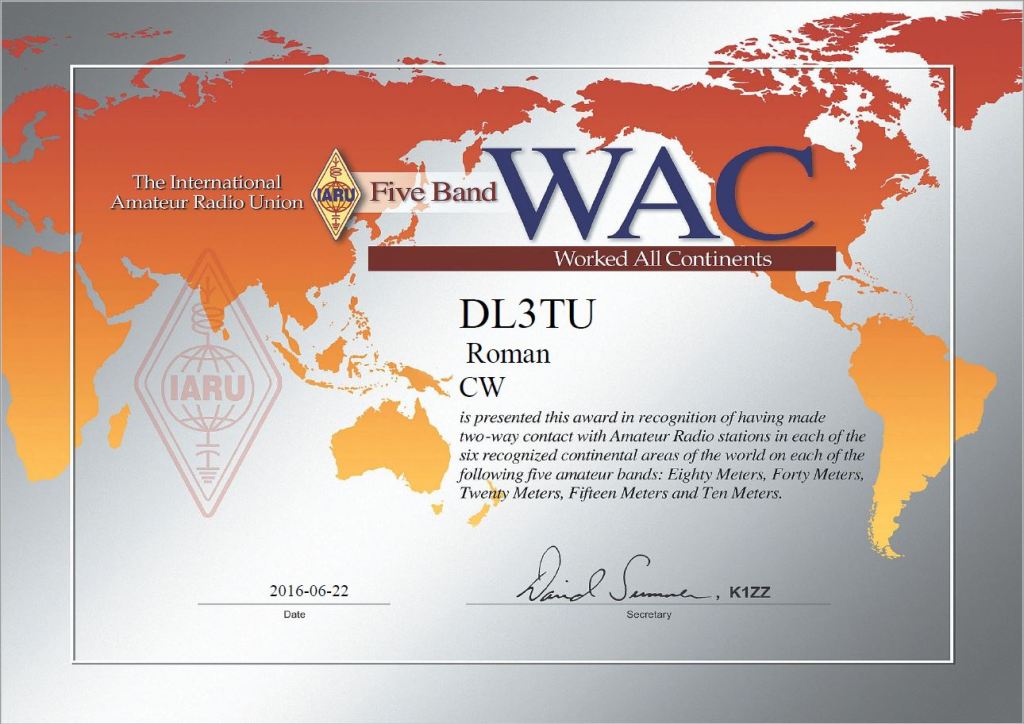 On May 24th, 2013 SV2ASP/A on Mt. Athos was QRV on 18 MHz. Here is a record of three QSOs:
I had the pleasure to work SV2ASP/A on that day for an All Time New One. His QSL arrived about a month later.
---
Contesting
---
I participate in some of the major CW contests at DD1A in Singen/ Hohentwiel. It was a great honour for me to be invited to the team.
Some more casual contesting - typically in the low power or QRP class - is done from my own QTH. The only contest I put effort in is the CQ WW 160 CW. My results in the QRP- class during the last three years:
points / QSOs / W/VE provinces / Multis
46,617 / 261 / 2 / 39 (2nd place 2015)
63,210 / 327 / 1 / 41 (2nd place 2016)
86,296 / 425 / 1 / 45 (1st place 2017)