DL3TU - portable
---
Corsica Island - EU-014

Vacation in August/ September 2014 in Corsica with family and friends. The highlight was a visit at Jean-Jacques', TK5JJ, in Ajaccio.
For a couple of days we stayed near Ste Lucie de Porto-Vecchio, JN41QR. I operated on 15 metres CW from the beach with 10 Watts output power and a delta loop antenna placed directly at the water's edge. Stations calling from JA came in with signal strengths between S5 and S9 and two stations even 20dB above S9! A nice proof of how well the delta loop performs above salt water.
During 4 hours 160 QSOs were made. The total weight of the technical equipment was approx. 10 kg.
The Log has been uploaded to LoTW, paper QSLs will be sent via the bureau.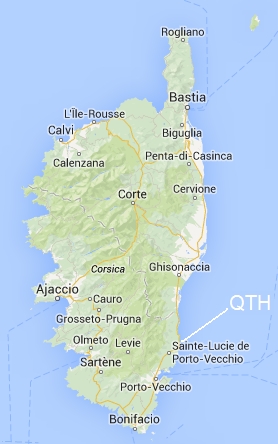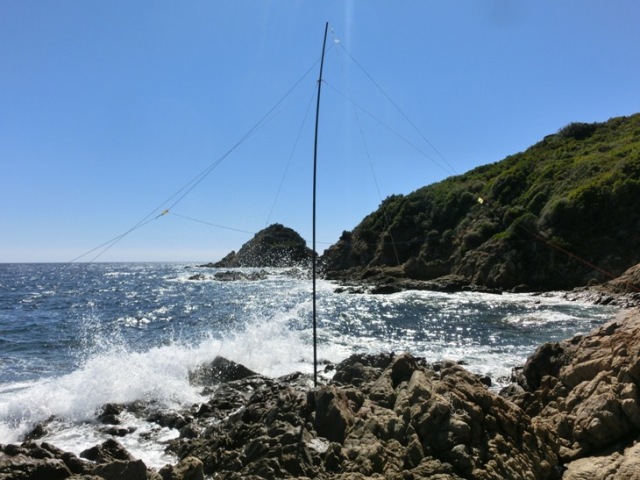 Setting up the delta loop took longer than expected due to strong winds and high waves. The pole is a fishing rod with a length of approx. 6 metres.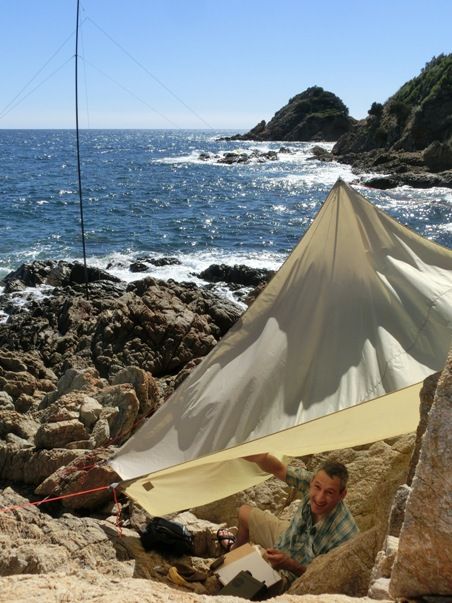 The operator's place was located between rocks to avoid the sun at noon.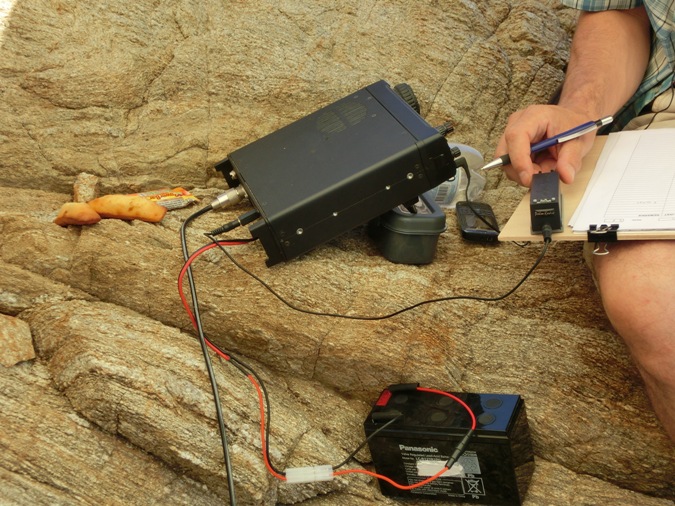 The rig was an IC-703 with 10 Watts output power supplied by a 7.2 Ah AGM battery. Paddle and keyer are from Palm Radio.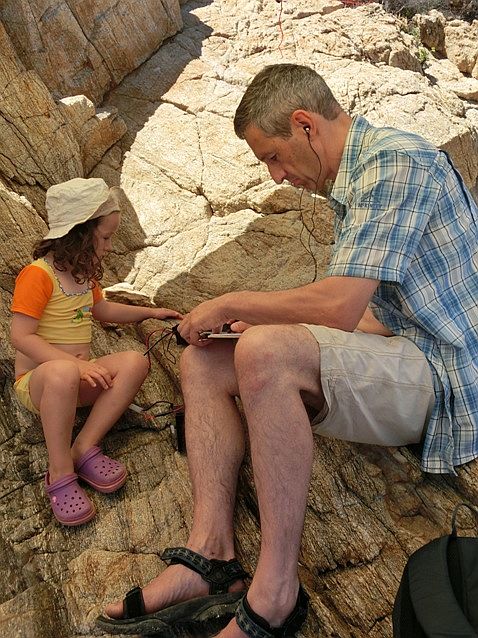 Finally a little visitor came to my 'shack' - right in the middle of a nice JA- pile.
It was lots of fun. Thanks for the QSOs!
back