Principality of Liechtenstein
Equipment
We intend to run two Elecraft K3's simultaneously on the higher bands with 100 Watts output power.
Antennas: Delta loop for 20 metres. VDAs for 17 through 10 metres.
Power supply: Two 50 Ah AGM batteries.
Logging: Paper and pencil in order to save weight and power.
Paddles: Homemade / from Palm Radio. These guys are amazing and their keys perform phantastic.
Test of the 15m prototype in Spring 2014 with good results.
The VDA performs extremely well if placed close to (or in) sea water as could be seen during the TX6G expedition to Austral Islands in March 2014. Apparently there is no beach in Liechtenstein but even if the VDA is standing on rocky ground its low take off angle outperforms a low mounted yagi. Since we can't carry yagis and large towers to the top of Augstenberg the VDA is our first choice.
Here are some pictures taken during the design and test phase:
The 17m VDA after a QSO with ZS1ANF...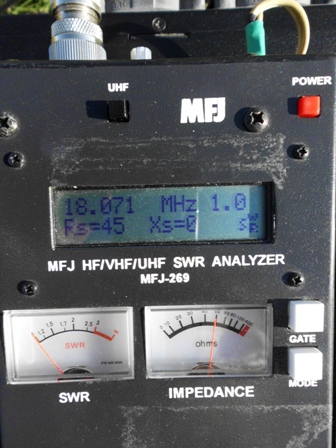 ... almost perfectly matched.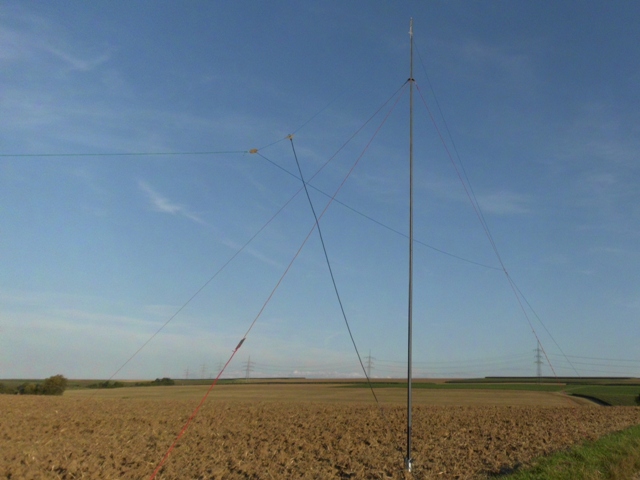 During the WAE test we compared the strength of many signals between the 15m delta loop...
... and the 15m VDA. The VDA produced 3 to 6dB louder signals with up to 20dB f/b ratio.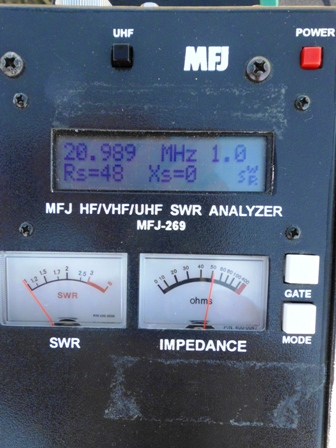 Perfectly matched as well.
The 12m VDA was the last antenna to be tuned on that weekend. However, darkness came too soon and it could only be completed the next day.
In the meantime also the 10m variant has been set up and tuned. Everything is prepared and waits for the journey to Liechtenstein.
last modified: 15.09.2014